Microsoft confirmed the news with an email to all the Windows users that, it will giving all the Windows users an additional 20GB free Sky Drive space in addition to the  7GB free SkyDrive storage that they already have for one year.
"You now have an extra 20GB of free Microsoft SkyDrive storage for one year." said the mail that was sent to all the Windows users on their Live account. Also Microsoft has mentioned that, the email sent by the Windows Phone and SkyDrive teams has a redemption link, which must be clicked on before January 31, 2014, to claim the free storage.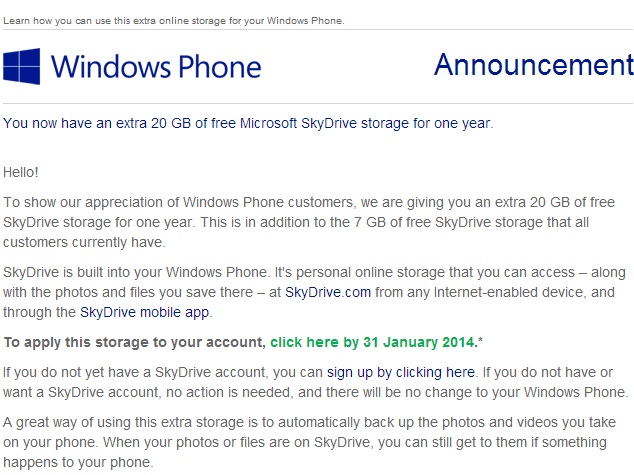 This isn't the first time that this kind of storage space is provided to all the smartphone users. In October 2013, Google had made a similar announcement that it would be offering 25GB to 50GB free Drive space for select HTC smartphones launched in 2013.